https://www.cnn.com/travel/article/snoo ... index.html
The 19 Crimes label has teamed up with Martha Stewart's favorite hip hopper and we will be seeing Snoop Cali red hit the shelves soon. It will be 19 Crimes' premier California red, to boot!
From someone's tasting note, somewhere: "The collaboration summoned the singer up to Northern California, where he enjoyed an active role in conceiving the final blend.
Primarily a combination of Petite Syrah and Zinfandel — with a splash of Merlot — it's surprisingly soulful for a $12 offering."
As soon as I see one I will put down my gin n juice and give it a go and post a note.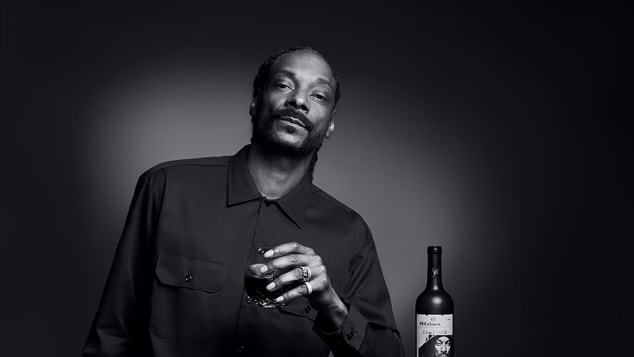 Planned note, initial impression...
Baby they got some bubblegum in this mother**cker
Steady long, steady long finish.
With so much drama in the bottle.
It's not hard drinkin' the Snoop D-O-double-G
Popped it at two in the mornin' while the party was jumpin
and still holdin' up at six in the mornin'!
Rolling down to the foil', smokin indo, no more sippin' on gin and juice...
Quaffing Snoop's Cali Red!
Laid back [with my mind on my cellar and my cellar on my mind]
Rollin down the foil, smokin indo, sippin on Cali Red.
Now that I got me some Snoop's Cali Red
Everybody got they stems out, but they ain't chipped in
This happens all the time, but at 12 bucks a bottle, I don't care!!!
You got to get your glass, but fool I'm still gonna get mine
Everything is fine when you listenin' to the D-O-G
...and drinking his wine!